Skip to content
Skip to navigation menu
Add to an existing Repeat Order
Add to an existing Repeat Order
Licensed item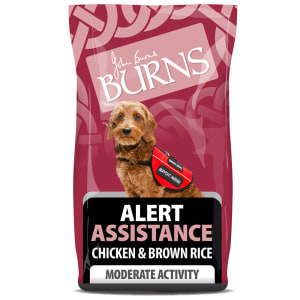 Burns Alert Chicken & Brown Rice
This is a licensed item so for regulatory reasons and to ensure we are providing the best product for the health of your pet, we need to ask you to confirm a few details.
Please confirm the type of animal you will be giving this licensed product to:
I am aware of the relevant safety precautions relating to the licensed products.
I will read the packaging and product literature before using any licensed products, and will use all licensed products according to the manufacturer's datasheet
I am not buying for resale and I am happy to be contacted if required
I confirm that the animal the licensed products will be given to is in general good health
I confirm that the animal the licensed products will be given to is NOT pregnant or lactating
Add to an existing Repeat Order
Licensed item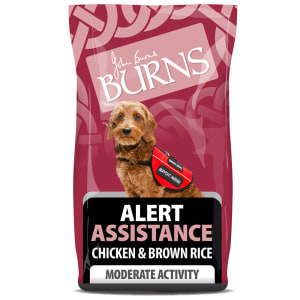 Burns Alert Chicken & Brown Rice
This is a licensed item so for regulatory reasons and to ensure we are providing the best product for the health of your pet, please read and confirm the details below:
By purchasing this product, you confirm your pet has been examined by a vet who has recommended the use of this food on the basis of examination and diagnosis.
You understand it is recommended while your pet is being fed this product, you seek veterinary advice at least every 12 months regarding the usage of this food and the on-going care of your pet.
Should your pet's condition deteriorate in any way while using this product, seek immediate veterinary advice.
Add to an existing Repeat Order
You are adding: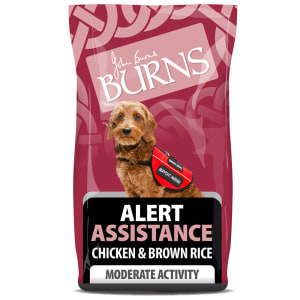 Burns Alert Chicken & Brown Rice
To the following repeat order:
Next order due on:


Delivered every
text.account.new.upcoming.orders.payment.brand.
Add to an existing Repeat Order
Thank you, we have updated your order. Your order is due on
You're setting up the following repeat order: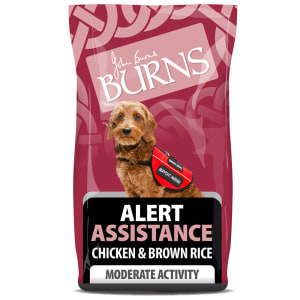 Burns Alert Chicken & Brown Rice
Product details
Burns Alert Chicken & Brown Rice is tailored to deliver a complete, nutritionally rich diet for working and physically active dogs.
How it works
The food is designed to provide everything a working dog needs to stay calm, alert, and attentive. It's a tasty blend of brown rice and chicken meal, with a balance of minerals and vitamins. Seaweed, green tea, and grape seed extract provide vitamins and antioxidants. The vitamins contribute to keeping your dog's skin healthy and coat shiny. The antioxidants make sure that free radicals don't build up in your dog's body. Free radicals can be dangerous if left to their own devices, as they attack your dog's healthy cells. This weakens the immune system, making them more prone to infection and illness. Additionally, this food is hypoallergenic. Dogs can often have intolerances towards certain proteins, such as beef, dairy and wheat. The chicken and brown rice recipe avoids these potentially harmful proteins, reducing the risk of an allergic reaction. Because the protein sources in this food are high quality, your dog will be able to digest them much more easily. They will also provide a greater feeling of satisfaction, which can potentially reduce your feeding costs.
Key benefits
helps to increase your dog's alertness, attentiveness, and work ability
complete nutritional mix for a healthy, high energy diet
rich in natural antioxidants that prevent the build-up of free radicals, reducing the risk of illness
hypoallergenic – uses protein sources that won't irritate food intolerances or allergies
high quality proteins also mean your dog's appetite is satisfied for longer.
When to use it
If your dog is working, whether they guide you into town or are an essential partner on the farm, a high energy, healthy doet is essential for their wellbeing. You need your dog to be responsive and obedient, and high levels of quality vitamins, minerals, and proteins can be a real benefit. Additionally, a well-rounded, specially designed food high in antioxidants can keep your dog at the peak of their health well into their senior years.
Customer reviews
Product reviews are filtered by language.
The following reviews are available in English.
Burns Alert

My dog has been fed Burns Alert for 6.5 years and is fit, slim and heathy

Best food ever for my dog.

I've used Burns for the last 9 years as my Springer cannot cope with the bulk of any other food. She loves Burns food, it does her good and her coat is excellent. Over the last 50 years I have had pet dogs, cats and a variety of furry and finned pets - so have some experience. I would recommend Burns Alert.

Burns chicken and brown rice.

Iv been buying this item from petsupper market for a while now it's very good, I';m trying to keep the weight off my doggies and it's working... All of the burns products do a great job, my doggies love it.

Burns chicken and rice

I first used burns when I had my German shepard called jake and everyone always said how well his coat looked. I now have a Sheba inu he has allergys to wheat so it is the best food we have tried him on he is in great condition and looks really well for a dog whom is twelve

Great

Have used this food for my dogs for sometime now and it suits them. I have no problems with their digestion and they love it.