Skip to content
Skip to navigation menu
Coform Bandages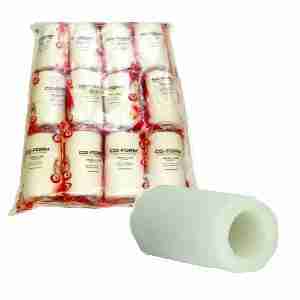 Co-Form Bandages are a cohesive conforming gauze bandage with a unique non-slip, self-adhering properties, allowing movement.

- Excellent conforming properties with some elasticity.
- Easy to use light open bandage for securing and covering dressings.
- Cohesive material with microdot latex applied to loosely woven, open, light gauze bandage.

Each bandage comes individually wrapped.

Composition:
38% Cotton, crimped crepe (polymide) 42% and spun rayon fibres.


Customer reviews
We're sorry but there are no reviews of this product in English.