Skip to content
Skip to navigation menu
Frontline Plus Spot-On for Large Dogs (20-40kg)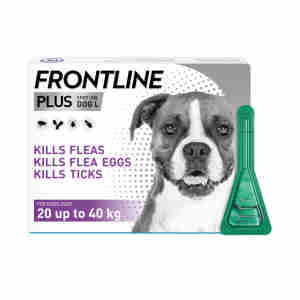 Rollover image to zoom
Product details
Frontline Plus Spot-On Dog is a double action spot on treatment with IGR technology, it kills the problem and the source giving protection to your dog and household.
Up to a massive 95% of a flea problem is due to eggs, larvae and pupae (cocoons) that have found their way into your household and dog's living space. Just killing fleas and ticks isn't enough, you also need to target your pets environment. FRONTLINE Plus Spot-On Dog treatment has been developed with IGR technology that prevents flea eggs, that are nestled in your home from hatching while killing the fleas, ticks and lice that live on your dog.
Key features
Kills fleas on your pet within 24 hours, prevents reinfestation for 8 weeks
Kills ticks on your pet within 48 hours, prevents reinfestation for 4 weeks
Kills biting lice
Inhibits the development of eggs and larvae
Protects your dog and the home
Please be aware that this medicine can only be supplied for a maximum of one year treatment per animal.
Please don't use on rabbits.
To ensure that you read the most up to date information about this product, please check the VMD's Product Information Database.
Legal category: NFA_VPS | Product Information Database
Additional Information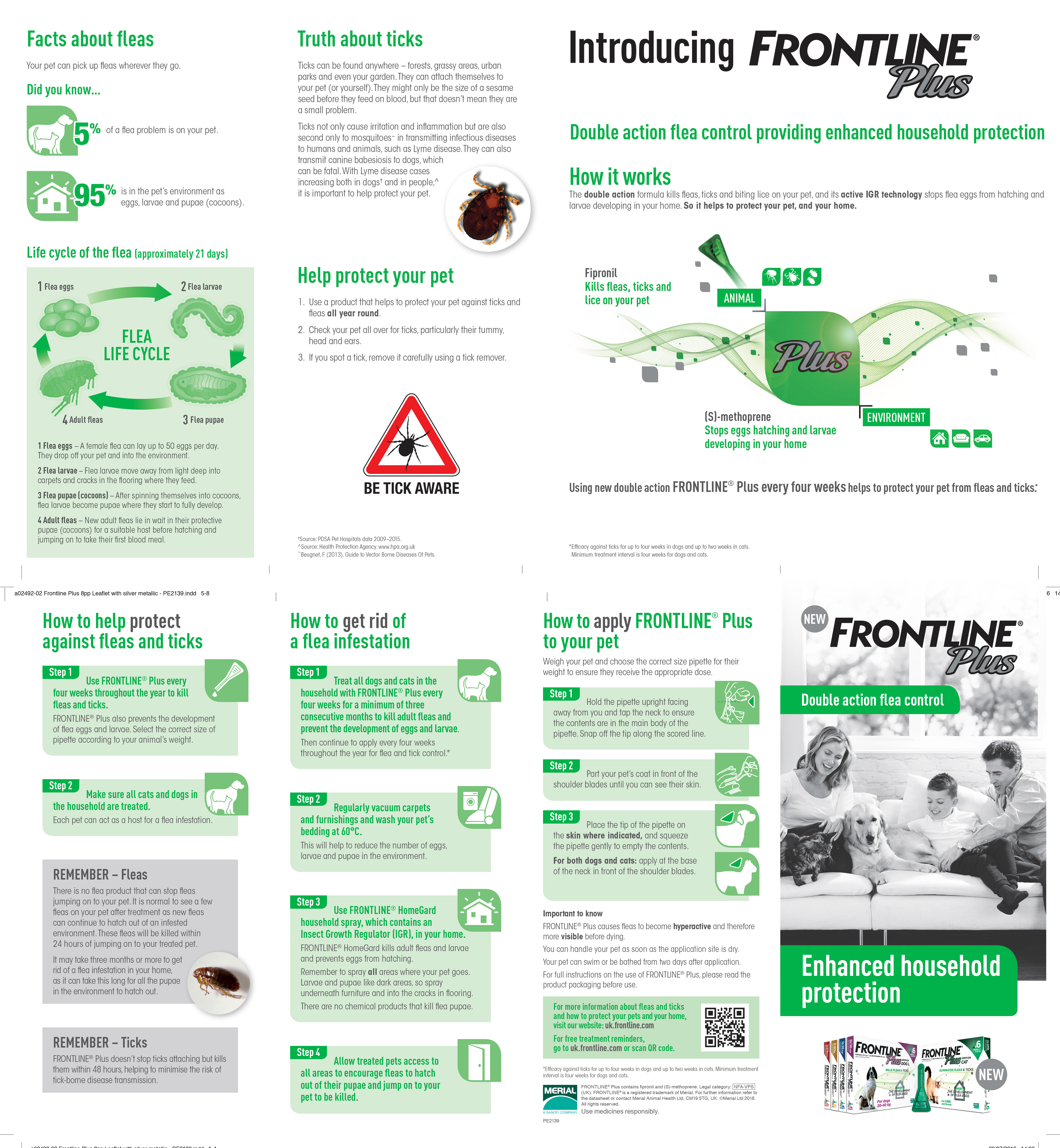 Dosage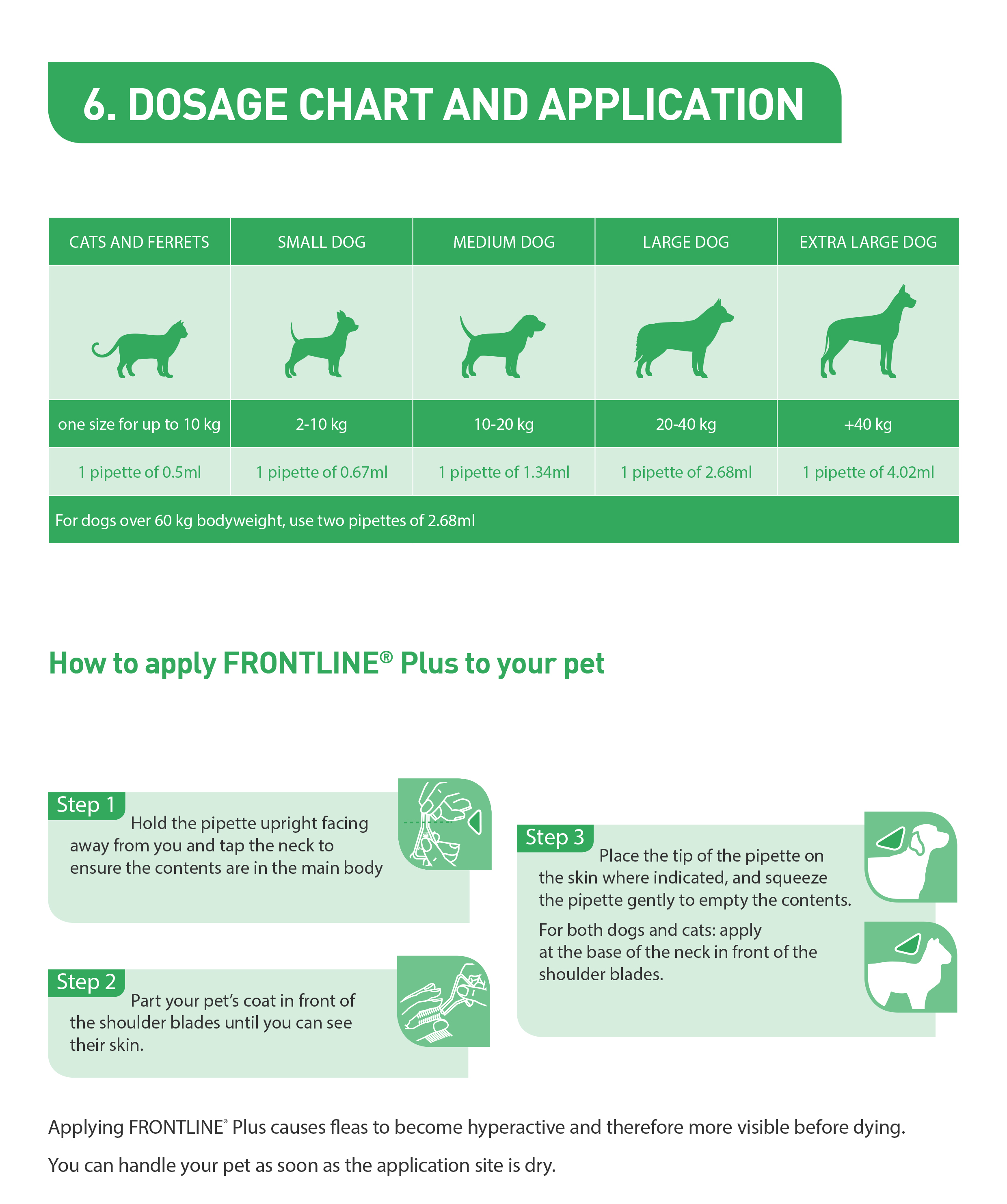 Customer reviews
Product reviews are filtered by language.
The following reviews are available in English.
Large dog Spot On

Been using frontline spot on for years. Relatrively easy to apply. Very happy with product. Reasonably priced at Petmeds.

Easy to use and effective

product is easy to use and works well, have used for a long time on multiple labradors with no obvious side effects and no loss of effectiveness

Frontline plus

Seems to do what it says on the tin! It is even better at reasonable prices, so ignore your vet trying to sell it or an equivalent product - you will end up in the poorhouse!

Ready for summer

Tich flea capsules. Great . I used all tear but make sure I gave both cat and dog ready. The cats I worm too as they were strays which took over my hone and large fog. Always buy from here because if good prices

Does what is says!

Used for my collie who constantly scratches till his skin bleeds. Did help rid him of fleas and reduced the scratching. Would recommend for any dog that has fleas as that works fast. Would recommend getting a spray for the house to.