Skip to content
Skip to navigation menu
Harrisons Recovery Formula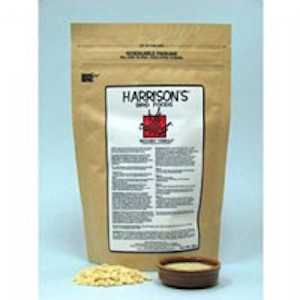 Product details

Because birds can be intolerant of artificial pesticides, fertilisers and preservatives, Harrisons Bird Foods have developed the first and only 100% Organic bird foods.

Harrisons Recovery Formula is a complete nutritional support formula for sick or injured birds.

An easily assimilated source of nutrients for all birds needing special care until they are eating on their own. Especially useful for medical and surgical patients that are recovering from pansystemic failure and have progressed to a point where an oral, easily-digested diet is indicated.

It can also be used to support a bird through the transition phase of a diet change that needs nutritional support, and for birds in which anorexia has slowed gastrointestinal emptying time; not for cases of ileus or stasis.

Also as a handfeeding diet for growth from hatching to fledging of small insectivorous birds with an apparent inability to digest cornstarch. Species include bushtits, wrentits, vireos, wrens & smaller flycatchers and warblers.