Skip to content
Skip to navigation menu
Hill's Prescription Diet Canine z/d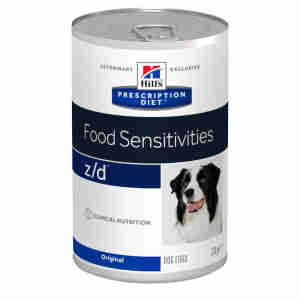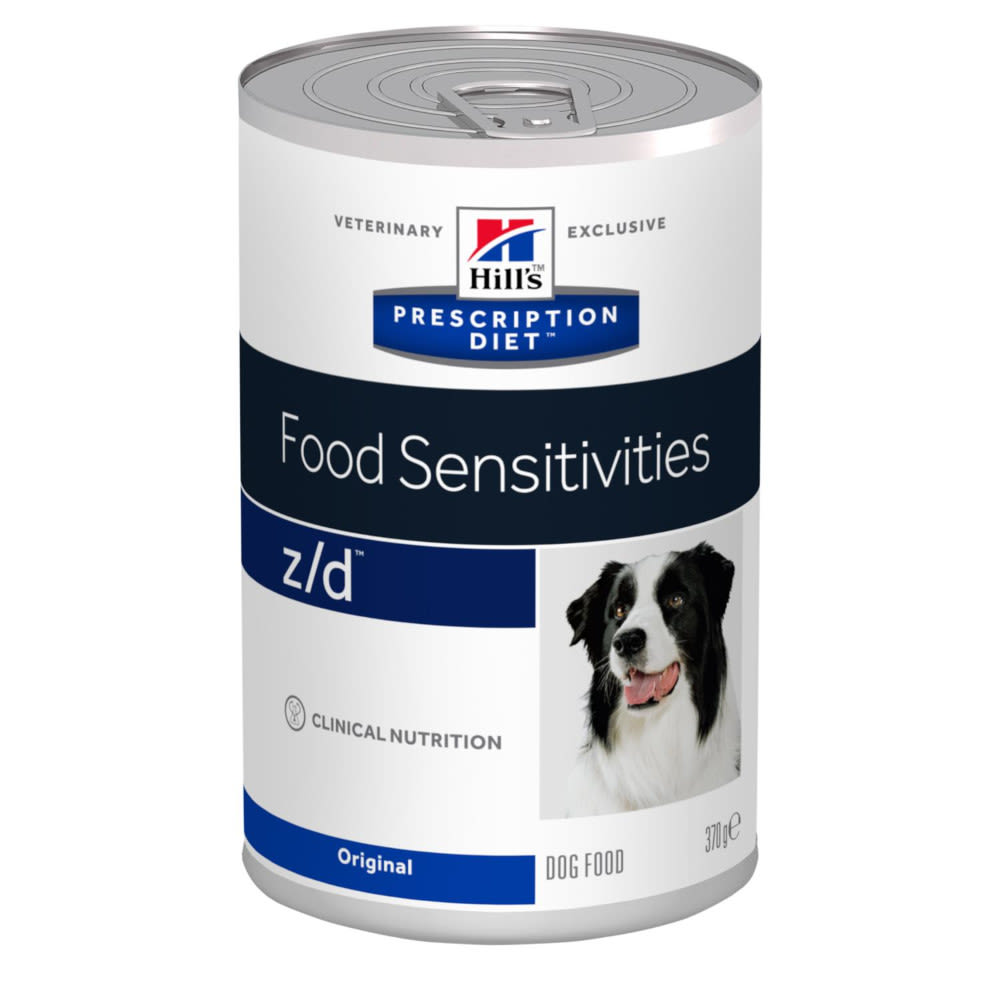 Rollover image to zoom
Hill's Prescription Diet Canine z/d is a hypoallergenic dog food that's designed specifically for pets with food intolerances.

How it works
Hill's Prescription Diet Canine z/d is a complete dry dog food mix that helps to limit your pet's contact with ingredients that could be causing their intolerance. It's an effective way to control your pet's allergies.
The mix uses protein in the form of hydrolysed chicken pieces. Hydrolysed protein is broken down into small pieces, making it harder for your pet's immune system to detect. Your pup can also digest smaller pieces more easily, meaning they can get the most nutrients out of every bite of food.
This dry mix contains naturally occurring antioxidants that help to keep your pet fit by fighting off free radicals. This is especially important when their immune system is low due to an intolerance. Diet Canine z/d is also rich in fatty acids to keep your pet's coat and skin in good condition.

Key benefits
natural ingredients cut contact with likely culprits of allergy
complete hypoallergenic dry food
fatty acids restore the condition of their skin and coat
hydrolysed protein that's not detected by your dog's immune system
antioxidants keep their immune system fighting fit.
When to use it
If you think your dog might have a food intolerance, there are a few common symptoms that you can look out for: they might become lethargic, vomit or have diarrhoea. If you notice these changes in behaviour, take them to the vet as soon as possible for a diagnosis and treatment.
You can exchange your pet's regular daily food to Hill's Prescription for life. Before switching, give them Canine Diet z/d for a trial period of up to eight weeks. If they're still showing signs of intolerance, take them back to the vet.
Ingredients: Maize starch, chicken liver hydrolysate, cellulose, minerals, vegetable oil, animal fat, vitamins, DL-methionine,trace elements, L-tryptophan, taurine, beta carotene. Contains EU approved antioxidant
Additives per kg: Nutritional additives: E671 (Vitamin D3) 2,050IU, E1 (Iron) 367mg, E2 (Iodine) 9.7mg, E4 (Copper) 46.6mg, E5 (Manganese) 16.1mg, E6 (Zinc) 234mg, with natural antioxidant.
Customer reviews
Product reviews are filtered by language.
The following reviews are available in English.
Great Food for my dog with IBD

My Shepherd has has bad IBD since she was young and this is the only food that she can eat without relapsing. Good strong packaging with resealable top and she doesn't appear to be getting bored of it yet.

Hazel3

Supply of dog food over the few years has been exceptional. Kept advised at all times of what is happening and when. Highly recommended

Helps cure skin problems in Westies

Our dog did suffer for years with skin problems until a vet suggested trying Hills ZD. We found out that the skin problem was due to food with high protein. ZD is low in protein and now our Westie is free of this problem.

Excellent Product Z/D Food

My working cocker has an intolerance which causes an ear infection. The Z/D recommended by my vet has done the trick with less ear infections.

Recomended

Great food packaging great has a zip top to keep it fresh and it really works unfortunately my dog had a reaction to it but this enabled me to rule out what he was allergic to without expensive vet bills my sons dogs are doing great on it