Skip to content
Skip to navigation menu
Homeopet Anxiety Travel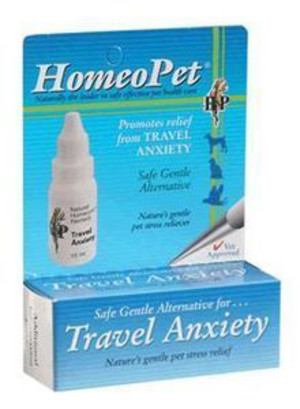 Product details
May be useful for pets who have a fear of travel including cars, boats, trains and airplanes and flying.
Ingredients:Borax 6c & 30c , Colchicum Autumnale 6c & 30c,Cocculus & 30c,Passiflora 6c & 30c,Valeria 6c & 30c.
Please consult your vet for advice on the use of this product.
Alternatively contact our Pharmacy dept. and ask to speak to one of our vets who will be able to advise you on the most suitable solution for your pet
Customer reviews
We're sorry but there are no reviews of this product in English.