Skip to content
Skip to navigation menu
Add to an existing Repeat Order
Add to an existing Repeat Order
Licensed item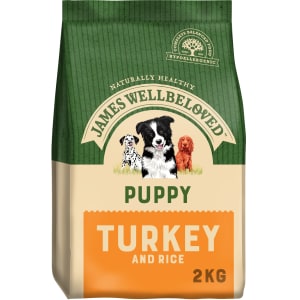 James Wellbeloved Puppy Turkey & Rice
This is a licensed item so for regulatory reasons and to ensure we are providing the best product for the health of your pet, we need to ask you to confirm a few details.
Please confirm the type of animal you will be giving this licensed product to:
I am aware of the relevant safety precautions relating to the licensed products.
I will read the packaging and product literature before using any licensed products, and will use all licensed products according to the manufacturer's datasheet
I am not buying for resale and I am happy to be contacted if required
I confirm that the animal the licensed products will be given to is in general good health
I confirm that the animal the licensed products will be given to is NOT pregnant or lactating
Add to an existing Repeat Order
Licensed item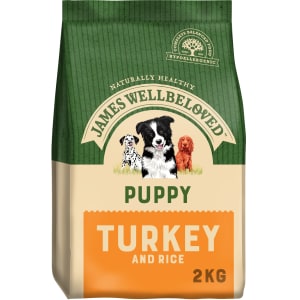 James Wellbeloved Puppy Turkey & Rice
This is a licensed item so for regulatory reasons and to ensure we are providing the best product for the health of your pet, please read and confirm the details below:
By purchasing this product, you confirm your pet has been examined by a vet who has recommended the use of this food on the basis of examination and diagnosis.
You understand it is recommended while your pet is being fed this product, you seek veterinary advice at least every 12 months regarding the usage of this food and the on-going care of your pet.
Should your pet's condition deteriorate in any way while using this product, seek immediate veterinary advice.
Add to an existing Repeat Order
You are adding: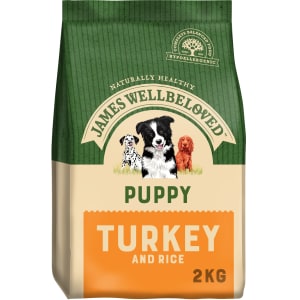 James Wellbeloved Puppy Turkey & Rice
To the following repeat order:
Next order due on:


Delivered every
text.account.new.upcoming.orders.payment.brand.
Add to an existing Repeat Order
Thank you, we have updated your order. Your order is due on
You're setting up the following repeat order: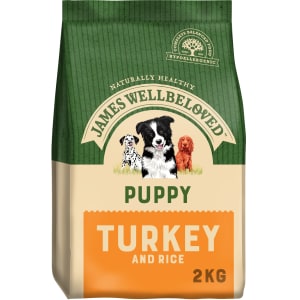 James Wellbeloved Puppy Turkey & Rice
Product details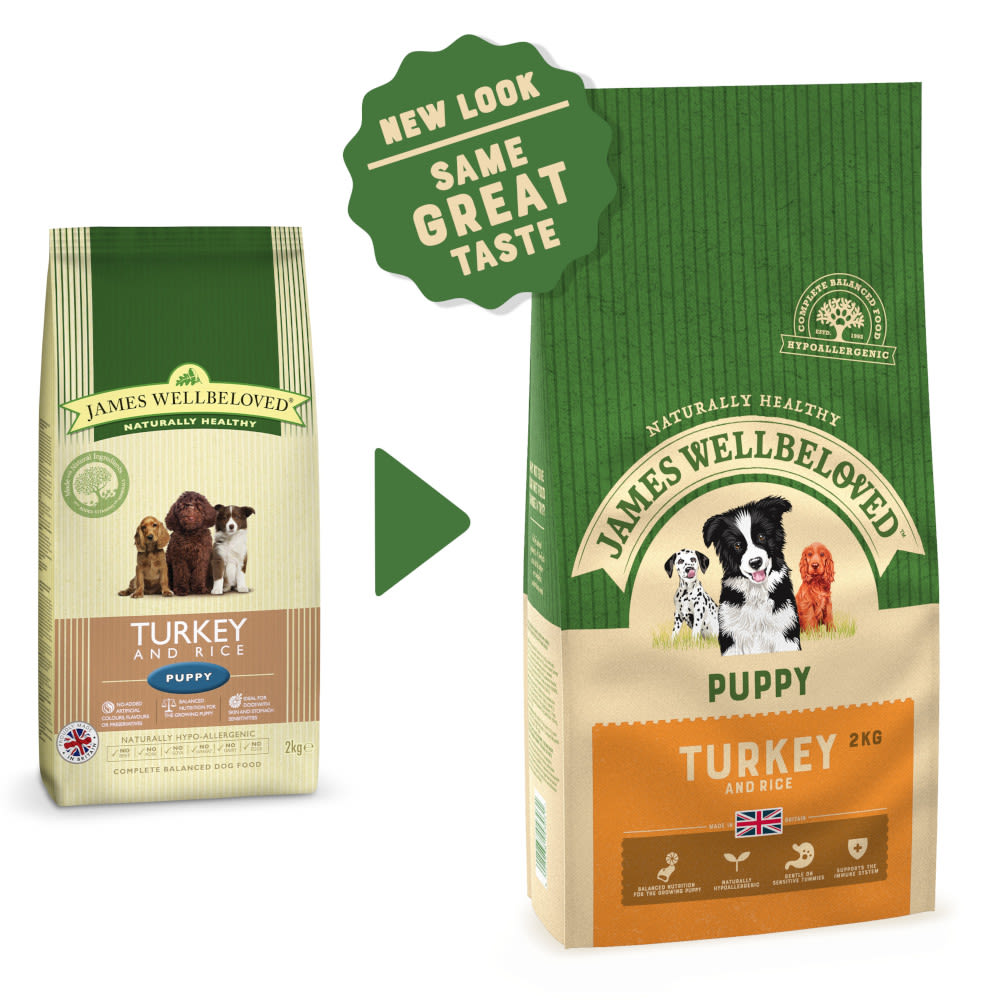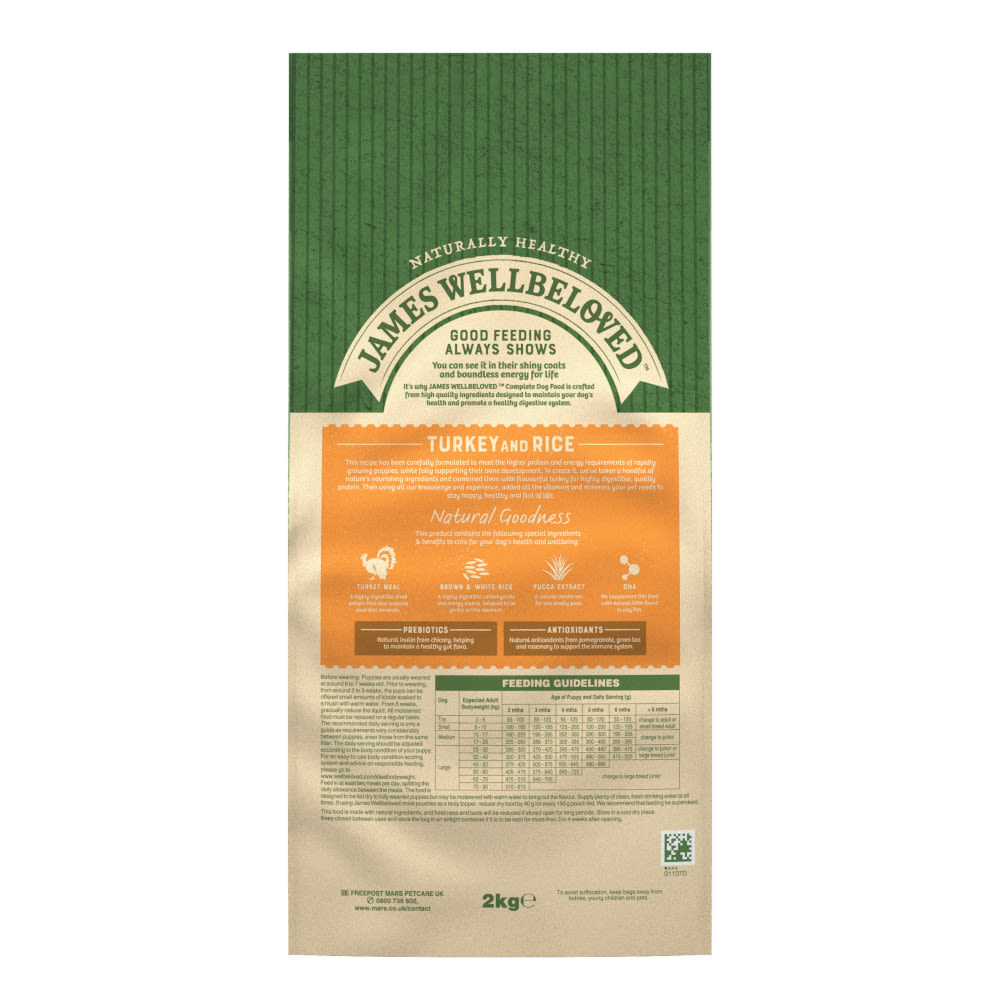 James Wellbeloved Puppy Turkey & Rice is a complete dry dog food recommended for puppies of all breeds up to 6 months old.
This tasty kibble contains natural ingredients specially formulated to provide all nutrients your dog needs to grow healthy. Using turkey and rice as the main, easily digestable, ingredients, James Wellbeloved recipe helps to maintain healthy digestion avoiding the risk of food allergies. The dietetic formulais is free from beef, pork, wheat gluten or egg, ingredients that cause food intolerances.
Omega 3 and 6 help to give a shiny and healthy coat and calcium and phosphorus contribute to bones growth. It also contains natural chicory inulin (prebiotic) which maintain intestinal flora. Yucca extract is a natural deodoriser which helps reduce stool odour.
Key features:
Complete diet for puppies up to 6 months
Turkey and rice for gentle digestive tract
Rich in Omega 3 and 6 to give a glossy coat
Contains calcium and phosphorus for healthy bones
Prebiotics help maintain gut flora
No added artificial colours, flavours or preservatives .
Ingredients
Composition
Rice, turkey meat meal, oats, potato protein, turkey fat, whole linseed, turkey gravy, alfalfa, sodium chloride, natural seaweed, chicory extract, calcium carbonate, lysine, D, L-methionine, yucca extract, threonine, JWB special ingredients.
Additives per kg:
E 306/Natural antioxidant 173 mg, E672/Vitamin A 15000 IU, E671/Vitamin D3 1400 IU, iron 133 mg, iodine 3.3 mg, copper 20 mg, manganese 40 mg, zinc 385 mg, selenium 0.44 mg.
Analytical constituents:
Protein 30%, oil 15%, crude fibre 2.4%, fat content 15%, crude ash 7.6%, Vitamin E 180mg/kg, Omega-3 fatty acids 1.1%, Omega-6 fatty acids 3.8%.
Feeding Guide
Recommended quantity/day(grams):
Breed Type
Estimated adult weight (kg)
2 months
3 months
4 months
5 months
6 months
Toy e.g.. Yorkshire Terrier
2
50
55
60
60
55
Change to ADULT
4
80
95
100
100
95
Small e.g.. Westie
6
110
125
135
135
130
Change to ADULT
8
130
160
165
165
160
10
155
185
195
195
190
Medium e.g.. Border Collie
12
170
210
225

225

220
Change to JUNIOR
14
190
235
250
250
245
16
210
260
275
275
270
18
225
280
300
300
290
20
240
300
325
325
315
22
245
320
345
345
340
Large e.g.. Labrador Retriever
24
260
340
365
370
365
Change to JUNIOR
28
290
380
410
415
410
32
295
405
450
455
450
36
320
440
490
500
490
40
345
475
530
540
530
Giant e.g.. Saint Bernard
45
360
500
570
585
580
Change to JUNIOR
50
390
550
615
630
630
55
400
570
650
675
680
60
430
610
690
720
725
70
460
670
765
800
810
80
510
745
840
880
890
90
555
810
910
960
970
Always make sure that your dog has access to plenty of water.
It is important to remember however that these figures are guidelines only, and there are several factors to be taken into account when assessing your pet's nutritional requirements : -
Activity level
Temperament (stressed animals burn off more calories than relaxed ones)
Metabolism (every animal is an individual with his or her own speed of metabolism; this means that 2 dogs of the same age, breed and weight could have different daily calorie requirements)
In order to provide the correct portions when feeding your dog or cat, it is also helpful to assess your pet's appetite, visual appearance and stools. Whilst poo watching does not sound particularly pleasant, it is one of the best indicators of health. Increased frequency of passing faeces, production of large quantities of stools of loose motions are often frequent signs that an animal is receiving more food than he or she requires.
It is important to obtain an accurate weight for your cat or dog, and also to weigh out the food. Guessing on both accounts gives a large margin of error.
Customer reviews
Product reviews are filtered by language.
The following reviews are available in English.
More than just puppy food

My 10 year-old has a palmful of this kibble at bedtime, served in a bob-the-builder slipper. This ritual has been followed since he came to us as a puppy and were told to feed him & little and often. Even if he's off his normal food, he rarely leaves this kibble.

Happy dogs

My two small dogs love this , no upset tummies.

Great Puppy food

My 6 month puppy is thriving on this food

Puppy Food

Great service, quick and easy web site, thank you.

Could NOT be without this in my cupboard for my Toy Poodles

My Toy Poodle is 9 years old now, and every night since we got him, as a puppy, he has a palm-full of this kibble at bed-time, served up in a Bob the Builder toddler slipper regularly washed. It started because we were told to feed small breeds little and often, and this encouraged him into his bed last thing at night. We continued the routine when we rescued a second Toy Poodle 8 years later, but his is served up in a Thomas Tank Engine slipper. Even if they've been off their daily poodle food, they rarely miss finishing off eating this kibble.