Skip to content
Skip to navigation menu
Kokoba 2-Way Automatic Cat Teaser with sisal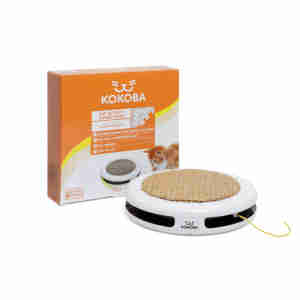 Rollover image to zoom
Product details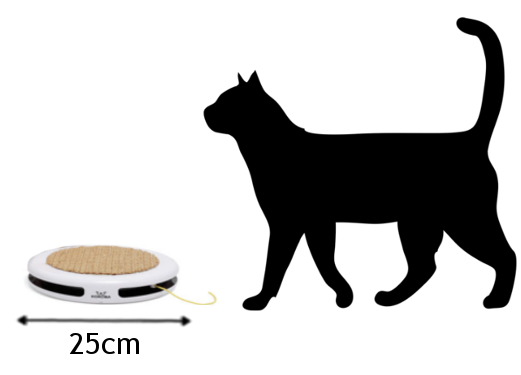 Stimulate your pet's hunting instinct and encourage exercise with this smart 2-Way Automatic Cat Teaser toy.
How it works
This automatic teaser throws out durable sisal strings at random intervals, mimicking the movements of your cat's favourite prey. This taps into their natural hunting instincts, keeping them engaged and encouraging them to exercise. Your cat's mind, eyes and body will be on the move as they try to work out where the next string will come from. The toy has a scratch-resistant mat on top, where they can sit and wait for the right moment to strike. It also has rubber feet to avoid slipping when playtime gets a little too vigorous.
Key benefits
a way for cats to act out their natural hunting instincts indoors
throws out sisal strings at unpredictable intervals
keeps cats entertained and out of mischief while home alone
scratch-resistant mat on top offers a spot to lie in wait
non-slip rubber feet
suits cats at all ages
requires 3 x AA batteries (not included)
When to use it
Indoor cats don't get many opportunities to indulge their natural hunting instincts like outdoor cats do. Hunting is part of a cat's nature; it keeps them entertained while exercising their mind and body. A teaser toy can help your cat to express their predatory impulses indoors, without you having to clean up the remains of any unfortunate prey. Because it's automatic, the toy can be switched on to keep clever cats entertained while you pop out. It's perfect for pets who need a little extra encouragement to exercise or who tend to get into mischief if you're not able to play.
Customer reviews
We're sorry but there are no reviews of this product in English.