Skip to content
Skip to navigation menu
Kokoba 2 in 1 Cat Stool & Bed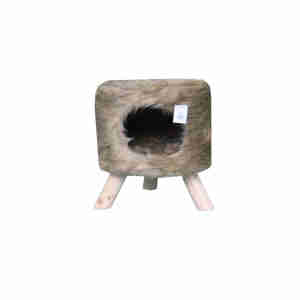 Rollover image to zoom
Product details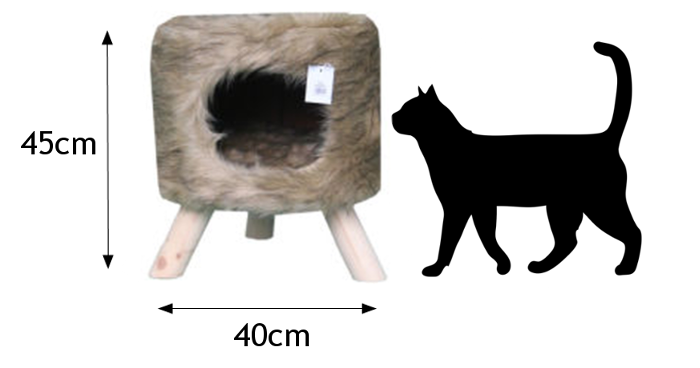 Make your cat feel comfortable with this practical two-in-one stool and pet bed.
How it works
The natural wood design and comfy plush top make this stool a great addition to any décor. It fits in with both modern or traditional homes and is easy to move around the house. Either use it as a footstool yourself or allow your kitty to enjoy surveying their home while sitting on the padded seat.
Tucked beneath the wooden frame is a cosy cubby hole – a great place for your puss to hide when she wants a little alone time. With a soft interior, the bed compartment is also an ideal spot for your cat to snooze in safety.
Key benefits
robust wood frame
pet bed and footstool
plush interior
dimensions: 40 x 40 x 45cm
timeless design
soft cushioned seat
easy to move
can be used by you and your cat.
When to use it
Cats can become easily stressed if their environment changes or if they don't have a bed to call their own. This stool gives them a spot to snooze in comfort and is the ideal place to go to for comfort when they're feeling uncertain about visitors or new experiences. If you need to keep an eye on your pet for any reason, it's easy to move this stool-and-bed combination around the house to whatever location suits you or your furry friend best.
When multiple animals live together, this can also be a source of worry for your pet as they like to have their own space. This sturdy stool can be used by two cats at the same time; one sleeping inside and another sitting on the plush top.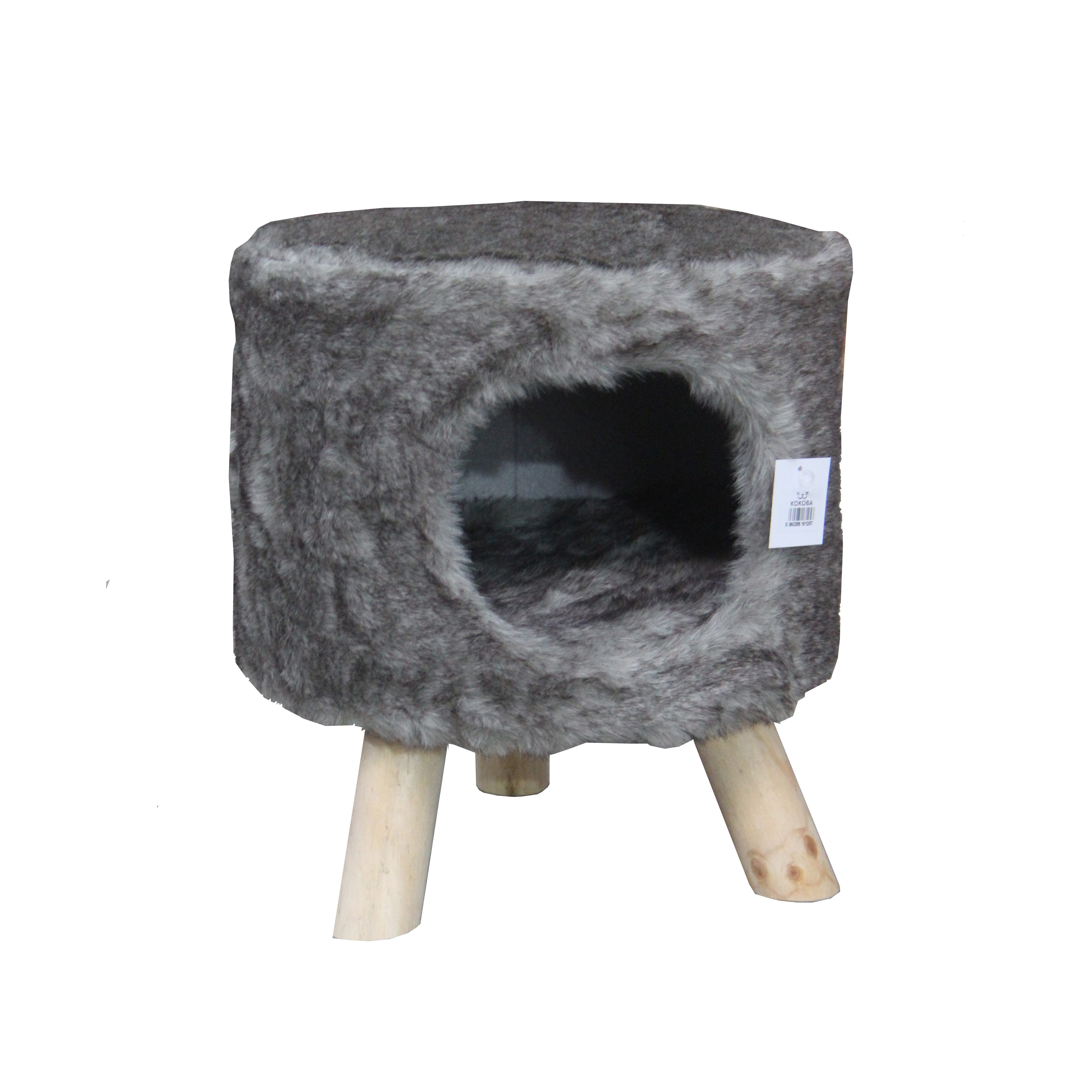 Customer reviews
Product reviews are filtered by language.
The following reviews are available in English.
Great cat bed

My Siberian Forest Cat took to it straight away with plenty of room to curl up relax and sleep. This is a sturdy solid built item with an attractive faux fur covering making it ideal for any room. I ordered two and on seeing the quality and great value for money told two other family members who in turn ordered one each for their self or should I say their cats. I have seen these on other sites some not quite as tall or wide selling for over double the price I paid. Expect to wait at least a week to 10 days. Very pleased with the service. Cat liked it straight away and has plenty of room to curl up. He is a Siberian Forest Cat - so not tiny.

Lovely cat bed

I order two one for my cat and as a present for my son for his cat. I was so impressed I told my mum who in turn bought one as did my sister. I am going to be ordering another for myself to put in another room for my cat who used it from daughter one. He is a Siberian Forest Cat & not a small cat and fits inside comfortably curled up he sometimes sits on the top but prefers to rest inside it. Sturdy well built and nice looking. Don't hesitate to purchase especially at the price.

2 in 1 cat stool bed.

I was very surprised at how good it was made and looked. Definitely more expensive looking than the price paid. My cat used it straight away curling up and going to sleep. Fits nicely into the corner of my dining/ kitchen room where we spend a lot of time. Highly recommend. As for another reviewer giving it 3 stars saying a foot stool should have wheels...! They knew it had legs and after all it is for the cat first and foremost. I have seen these with different material selling for treble the price paid. The faux fur is of a nice quality.

Great cat bed!

I'd bought one of these, thinking that I could use it along with the cats. No such luck! The cats love it, so I haven't had a chance to put my own feet on it. I have 4 cats and they all love sleeping on and inside it. It looks very neat and tidy, it's been easy to clean and it seems very sturdy. It's so popular I've just ordered another one.

Lovely cat bed

My cat likes sleeping ontop of this, hes yet to go inside. It looks good and is very sturdy.