Skip to content
Skip to navigation menu
Kokoba 4 in 1 Dynamic Cat Toy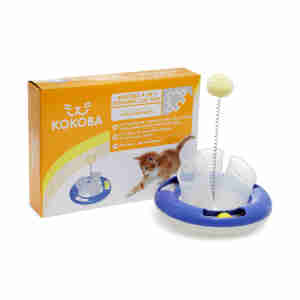 Rollover image to zoom
Product details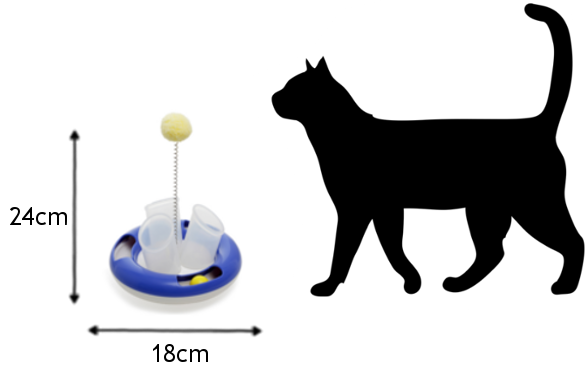 Kokoba 4 in 1 Dynamic Cat Toy is a perfect toy for your cat's sight and touch.
How it works
The Kokoba 4 in 1 dynamic cat toy has four playing components. The base of the plate is curved so that it swings and tilts, keeping your feline on their toes as they pursue and play. It comes in blue and has three plastic tubes where you can conceal the food as an additional reward, activiating your feline's chasing senses. The bell on the wobbling spring which moves around invigorates your cat's normal chasing nature, helping to improve their sight and touch. You can remove the bell if you find it excessively noisy.
Key Benefits
4 in 1 creative toy including swinging construction, ball, plastic tubes and metal spring
high-quality
enhances cat's sight and touch
useful for skills and exercising
dimensions: 24 (h) x 18 (w) cm
When to use it
The Kokoba 4 in 1 dynamic is an interactive toy which provides lots of fun and in addition builds upon your cat's dexterity.