Skip to content
Skip to navigation menu
Kokoba Dog Chew Toy - Ring with Rope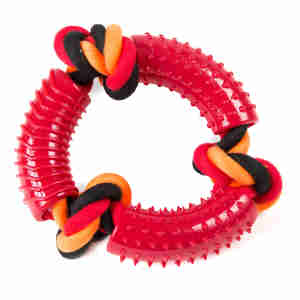 Rollover image to zoom
Product details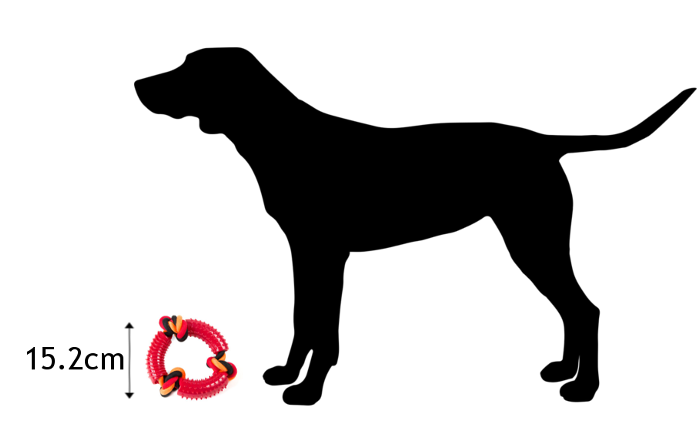 The Kokoba ring with rope is a great way for your dog to exercise and also gently strengthens their jaw and cleans their teeth and gums (even if they don't realise it's happening!).
What it's for
This Kokoba ring with rope is a sturdy toy which you can use with your dog to play games like tug-of-war. By pulling on one end while your furry friend pulls on the other, you'll be exercising your pup, increasing their jaw strength and helping them build muscle in a safe and friendly way. It's also a really fun way for you and your pal to spend time together, strengthening your special bond.
The ring has been designed with little rubber nubs which gently massage your pet's gums and clean their teeth as they chew down on the toy. They also brush away any built-up plaque, helping to keep your doggy's mouth clean and healthy (win-win!). If you spot that they're getting a lot of plaque, chat to your vet as this could be a sign of an infection.
Key benefits
made from 100% natural and non-toxic rubber
floating material which can be used in the water
designed with rubber nubs to help clean your dog's teeth and gums.
How it works
Keep your pooch bounding about by playing games like tug-of-war or fetch with the Kokoba rubber ring with rope. Not only does it help them burn off some energy (so no running around the living room) but it also encourages their natural doggy instincts. It's really important to celebrate your four-legged friend's natural instincts so you can strengthen your special bond and keep them mentally stimulated.
The super versatile toy will help keep your dog's teeth and gums clean and healthy as well as strengthen their jaw if used in a pulling game. Your dog needs a strong jaw so they're able to still enjoy tasty treats like bones even when they get older.
Customer reviews
We're sorry but there are no reviews of this product in English.