Skip to content
Skip to navigation menu
Kokoba Dog Chew Toy - Rubber Bone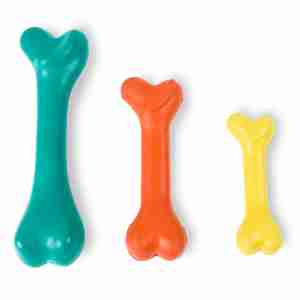 Rollover image to zoom
Product details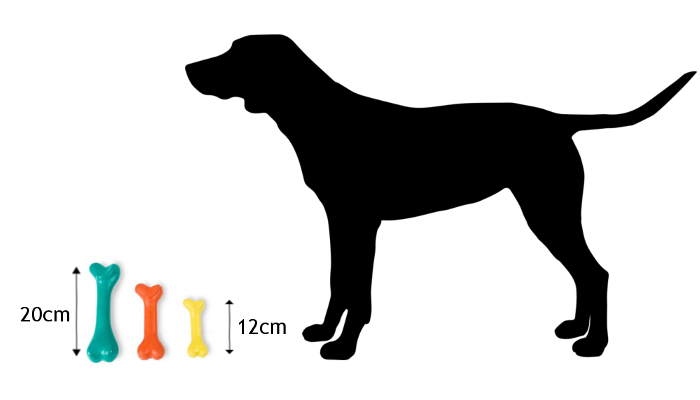 Keep your pup stimulated with the Kokoba rubber bone.

What it's for

Pups love to chew things. This rubber bone is made to satisfy their natural urge to use their teeth. It's a much safer and more hygienic chew toy than their bed or your furniture.

Its lightweight design floats on water so it can be taken with you on trips to the beach or the pool. In three sizes, you can find the perfect fit for your pooch. A 12 centimetre bone is suitable for small dogs like pugs, while a 15 centimetre design is suited to medium-sized breeds like Chinese shar-peis. A 20 centimetre one is the right fit for large breeds like Newfoundlands.

Key benefits
made from 100% natural, safe rubber
helps to prevent build up of plaque and tartar on your pup's teeth and gums
floats in water so can be taken to the pool or beach
How it works
By now you know that your pup loves to chew. This rubber bone is a great alternative to them chewing furniture or their bed at home. Made from 100% natural rubber, it's non-toxic and hardwearing enough to withstand their strong teeth without damaging their gums.
As well as satisfying their natural urge to chew, this rubber bone also helps keep your pup's teeth and gums healthy. The action of chewing prevents plaque and tartar buildups on the teeth, which can lead to nasty bacterial infections.
Build a special bond with your pup by using this toy to play fetch during their walks, or leave it in their bed as a toy that they can chew on to relax them as they fall asleep.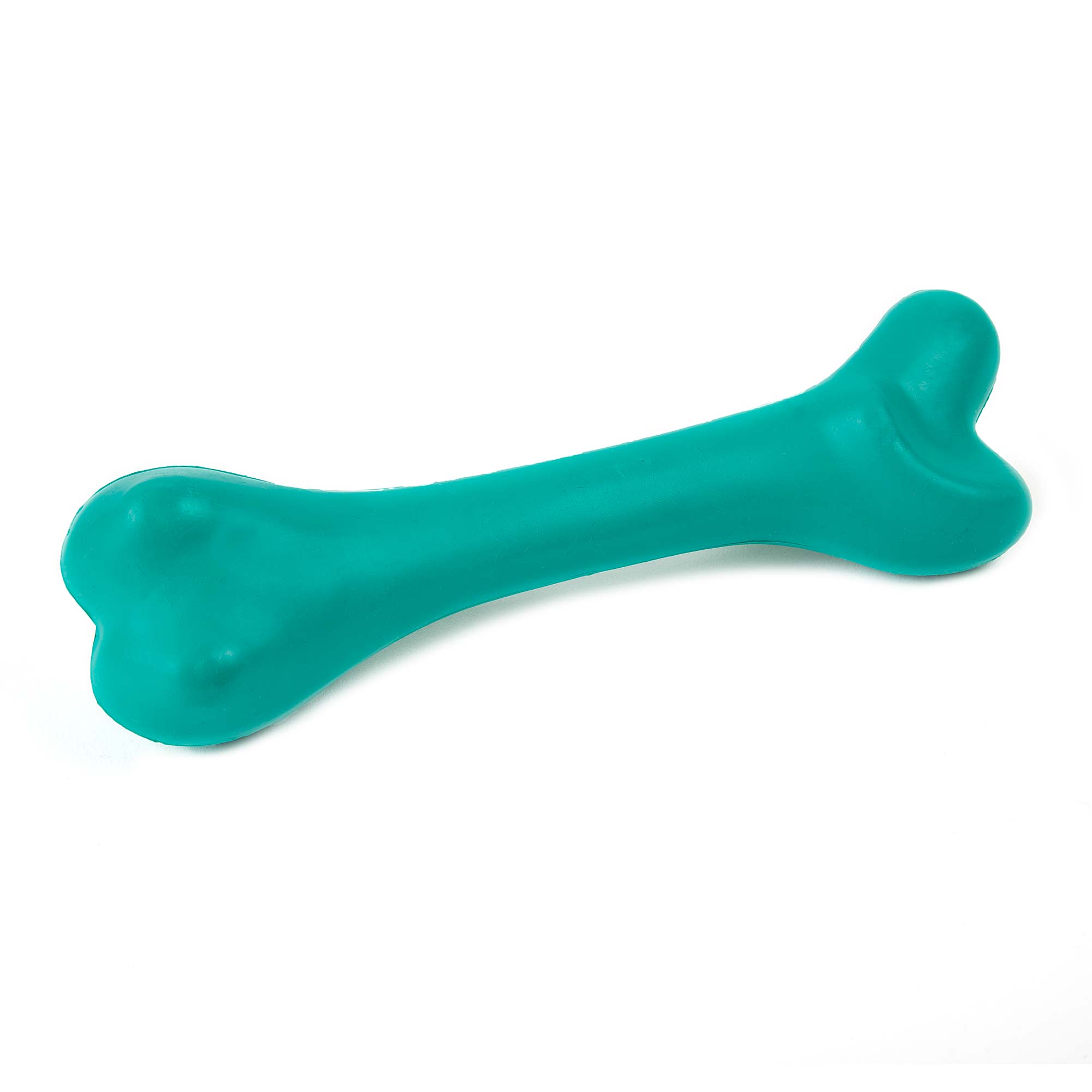 Customer reviews
We're sorry but there are no reviews of this product in English.