Skip to content
Skip to navigation menu
Kokoba Dog Chew Toy - Rubber Ring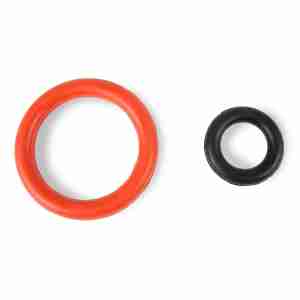 Rollover image to zoom
Product details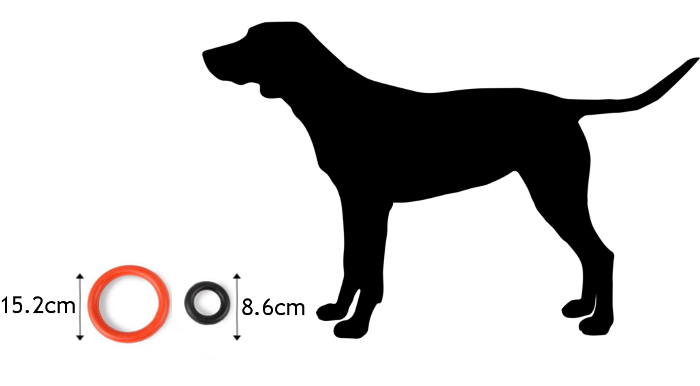 Play fetch or tug-of-war with the Kokoba rubber ring to strengthen your doggy's jaw as they chew and play.
What it's for
Your dog will love chewing away and biting on the rubber ring, which also strengthens their jaw in a safe way. The soft material has been specially chosen as the rubber shouldn't damage your pup's teeth or gums. You can even use the ring to play an exciting game of tug-of-war – a really fun way to burn off some extra steam for your dog. These kinds of games are a great way to build a close bond between you and your dog as they're similar to how they'd would play with other animals.
The ring comes in two sizes, with a 15.2-centimetre design that's fantastic for bigger dogs like alsatians and a smaller 8.6-centimetre one if your little pal's a bit more pint-sized, like a bichon frise.
Key benefits
made from 100% natural rubber which has been designed to stand up to your pooch's biting, chewing and playing
comes in 8.6-centimetre and 15.2-centimetre options
tough rubber material which encourages your pal's natural hunting instincts, gently strengthening their jaw.
How it works
The lightweight rubber ring is a great toy for you and your four-legged friend to play with to strengthen your bond as well as their jaw. The rubber ring is made from a strong non-toxic rubber that your dog will love to chew on. Chewing on the ring also satisfies their natural need to chew and bite (and means they'll leave your furniture alone, too!).
If you use the ring in a game of fetch, your buddy will be able to use their natural hunting skills as they chase and search for the colourful ring. The springy material can also add an extra element of fun as they try and guess where it'll bounce to next.