Skip to content
Skip to navigation menu
Kokoba Dog Dental Toy - Rubber Bone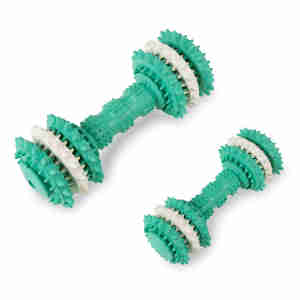 Rollover image to zoom
Product details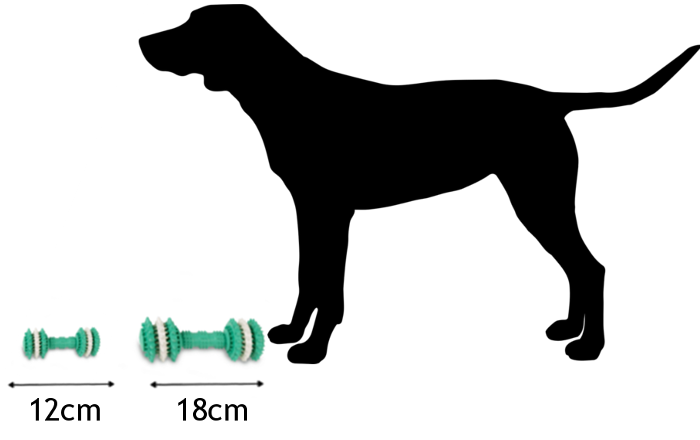 This fun Kokoba rubber dumbbell helps clean your pooch's teeth and gums while they play.
What it's for
Designed to rub gently against your dog's teeth and gums, the Kokoba rubber dumbbell will help keep their mouth clean and healthy. It's designed with lots of little rubber nubs that can easily get in between your pooch's teeth to brush and help remove any built-up plaque. The toy also massages your pup's gums, increasing blood circulation.
Its soft material's exactly what your pal needs to encourage them to chew more and this helps them build a stronger jaw, so they can continue to enjoy munching on harder treats and bones as they get older.
Key benefits
yummy mint flavour to keep your dog's breath fresh
made from durable non-toxic rubber
designed with small rubber nubs to help clean your dog's teeth
encourages your dog's chewing instincts and exercises their jaw
comes in two sizes (12 centimetres and 18 centimetres) to suit different breeds.
How it works
This toy's great for reducing built-up plaque in your pal's mouth. It has small rubber numbs which gently rub against their teeth to keep them nice and clean. Plaque can lead to nasty infections, so it's always a good idea to keep an eye on it. If you're worried, just have a chat with your vet.
There are two sizes for big and small breeds: use a 12 centimetre dumbbell for little dogs like King Charles spaniels, or go for the 18 centimetre design if you've got a larger pup, such as an alsatian or a Great Dane.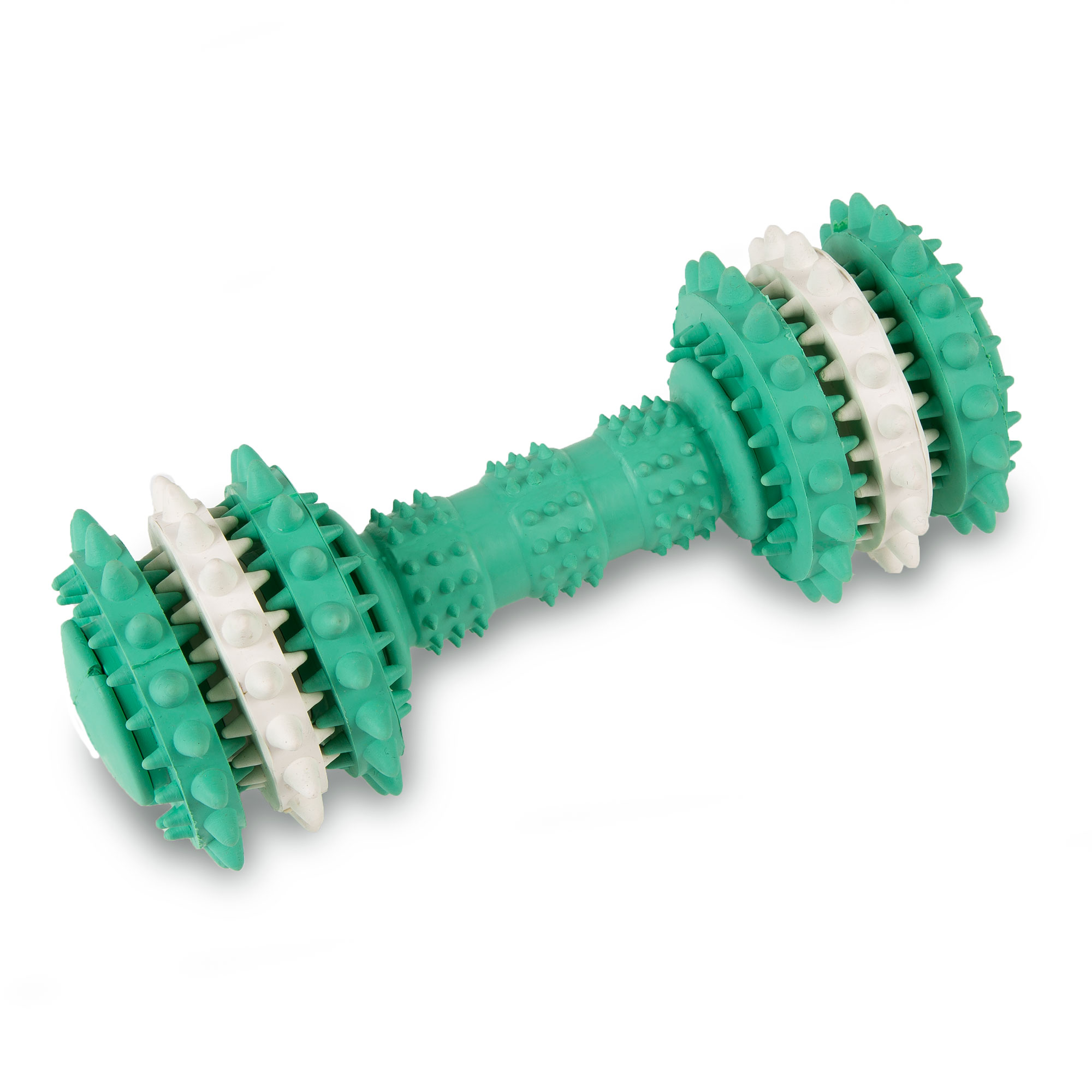 Customer reviews
We're sorry but there are no reviews of this product in English.