Skip to content
Skip to navigation menu
Kokoba LED Rolling Ball Cat Toy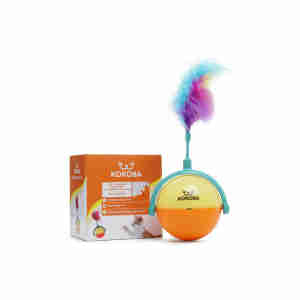 Rollover image to zoom
Product details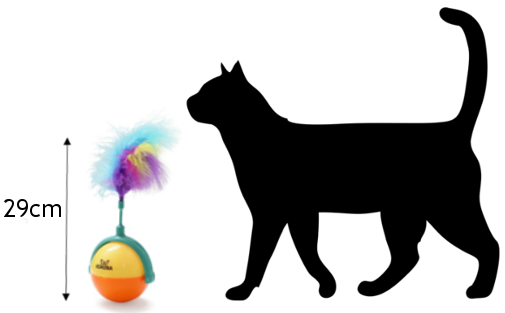 The Kokoba LED Rolling Ball Cat toy provides good exercise and mental stimulation for your house cat.
How it works
Robust and safe, the toy sits on a plastic ball and can be batted by your cat in order to trigger the feathers into a swinging motion. Once the feather starts to swing, it will engage your cat's hunting instincts and prompt them to stalk the feather and try to catch it. The flashing LED makes the feather even more eye-catching for your pet.
Key benefits
colourful swinging toy
feathers mimic prey and engage hunting instinct
LED lights to increase interest
includes batteries
When to use it
Cats can become destructive and disruptive when they're bored but toys can provide mental and physical stimulation when we're not around. This hands-free ball will keep your cat entertained when you're not able to play – at night or when you need to nip to the shops. It's perfect for rainy evenings when outdoor cats don't want to go hunting, or for indoor cats who need an outlet for their instincts.