Skip to content
Skip to navigation menu
Kokoba Tennis Ball Launcher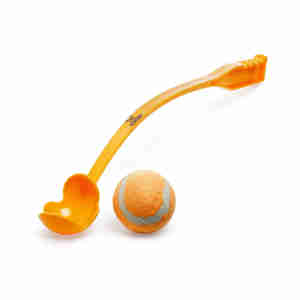 Rollover image to zoom
Product details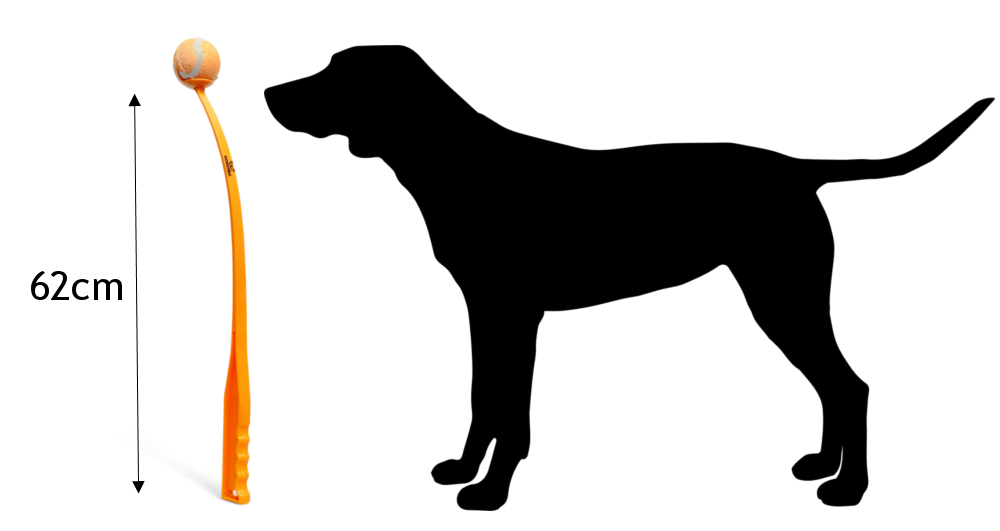 Add some more distance to your throw and fetch games with the Kokoba Tennis Ball Launcher.
How it works
The Kokoba Tennis Ball Launcher is designed to keep your hands clean whilst playing games with your loyal companion. The ergonomical handle provides a comfortable grip and the shape of the thrower allows you to throw the ball further without any extra effort. When your dog brings the ball back, you can scoop it up with the end of the thrower, eliminating the need to bend down.
Key benefits
lightweight and ergonomically designed
removes the strain from bending down
hands stay clean
designed to catapult the ball further than the average throw
includes a standard sized tennis ball
62 cm (length)
When to use it
It's important that dogs get daily exercise to help build muscle and burn off energy. Take the Kokoba Tennis Ball Launcher on walks to help with this. The ball can be thrown to great distances, encouraging your dog to run further. This is a great way to exercise energetic dogs that need to burn off some steam.
Hunting breeds like beagles are inherently programmed to chase and fetch, so by playing with the Kokoba Launcher you will be encouraging their natural instincts while keeping them mentally stimulated.