Skip to content
Skip to navigation menu
Add to an existing Repeat Order
Add to an existing Repeat Order
Licensed item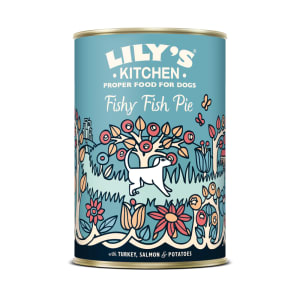 Lily's Kitchen Fishy Fish Pie with Peas for Dogs
This is a licensed item so for regulatory reasons and to ensure we are providing the best product for the health of your pet, we need to ask you to confirm a few details.
Please confirm the type of animal you will be giving this licensed product to:
I am aware of the relevant safety precautions relating to the licensed products.
I will read the packaging and product literature before using any licensed products, and will use all licensed products according to the manufacturer's datasheet
I am not buying for resale and I am happy to be contacted if required
I confirm that the animal the licensed products will be given to is in general good health
I confirm that the animal the licensed products will be given to is NOT pregnant or lactating
Add to an existing Repeat Order
Licensed item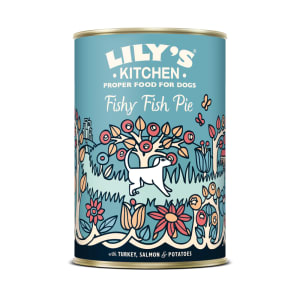 Lily's Kitchen Fishy Fish Pie with Peas for Dogs
This is a licensed item so for regulatory reasons and to ensure we are providing the best product for the health of your pet, please read and confirm the details below:
By purchasing this product, you confirm your pet has been examined by a vet who has recommended the use of this food on the basis of examination and diagnosis.
You understand it is recommended while your pet is being fed this product, you seek veterinary advice at least every 12 months regarding the usage of this food and the on-going care of your pet.
Should your pet's condition deteriorate in any way while using this product, seek immediate veterinary advice.
Add to an existing Repeat Order
You are adding: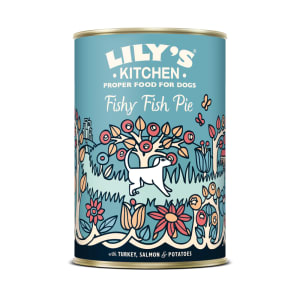 Lily's Kitchen Fishy Fish Pie with Peas for Dogs
To the following repeat order:
Next order due on:


Delivered every
text.account.new.upcoming.orders.payment.brand.
Add to an existing Repeat Order
Thank you, we have updated your order. Your order is due on
You're setting up the following repeat order: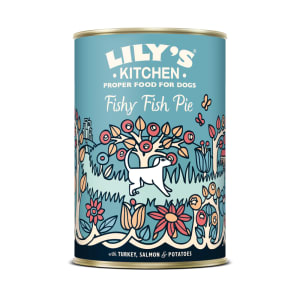 Lily's Kitchen Fishy Fish Pie with Peas for Dogs
Product details
Lily's Kitchen Fish Pie with peas is a delicious fishy dish for dogs, containing all the nutrients your pet needs to stay healthy while soothing sensitive stomachs.
This wet pet food is suitable for all adult dogs, seniors and puppies over the age of four months. It contains no artificial ingredients, only sustainable salmon, herring and turkey. Each dish is therefore packed full of Omega-3 fatty acids and Vitamins D and B12, which are essential for maintaining healthy skin, organs and joints.
It's also 100% free from fillers or grains. The fibre in each dish comes from market vegetables, which are easier for pets to digest. A mixture of botanical herbs creates a taste that dogs enjoy and provides a variety of benefits: burdock and goldenrod help to keep the liver, bladder and kidneys working well, and cleavers rich in antioxidants helps maintain overall wellbeing.
Key benefits:
suitable for all dogs over four months old
no grains or fillers
sustainable fresh fish
with vitamins and minerals
Omega-3 fatty acids in fish help maintain skin and organs
herbs help keep bladder and kidneys healthy
great taste that dogs love
Wheat fillers are commonly found in many types of pet food, but if your dog has an allergy or sensitivity to grains this can cause problems. He may end up with a bloated tummy and become lethargic after meals while his stomach struggles to process the food.
Feeding your pet with Lily's Kitchen fish pie with peas can help to minimise discomfort because it is entirely free of grains or fillers.Celery seeds rich in vitamins and minerals, including vitamin C have also been added to each bowlful, which helps your pet to stay healthy.
Ingredients
Composition:
Salmon (15%), Herring (15%), Turkey (30%),Organic Potatoes, Organic Peas (4%), Organic Carrots, Spinach, Vitamins & Minerals, Hemp Oil (Source of Omega 3 & 6). Botanical Herbs: Golden Rod, Nettle, Rosehips, Marigold Petals, Cleavers, Kelp, Alfalfa, Milk Thistle, Dandelion Root, Burdock Root, Celery Seeds.
Analytical constituents:
Crude Protein 10.3%, Crude Fats and Oils 6.6%, Crude Ash 2%, Crude Fibres 0.4%, Moisture 75%.
Nutritional additives:
Vitamin D3 200 IU, Vitamin E 30 mg, Zinc chelate of amino acids hydrate 15 mg, Manganous chelate of amino acids hydrate 3 mg, Iodine as calcium iodate 0,75 mg, Organic selenium S.cerevisiae CNCM I-3060 0,03 mg.
Feeding Guide
Recommended quantity/day:
| | |
| --- | --- |
| Dog size | Cans/day |
| Small | 0.25 to 0.5 |
| Medium | 0.5 to 2 |
| Large | 2 to 3 |
| Giant | 3 to 4 |
Make sure that your dog has access to plenty of fresh water.
Customer reviews
Product reviews are filtered by language.
The following reviews are available in English.
Good quality food

my two cavaliers love this food. Love that it contains chunks of potato, peas and carrots. Will be buying this again

This is an excellent quality dog food that is really worth the extra money. When opened it smells great and you can see it contains real meat and vegetables. My little old dachshund loves it and has been given a new lease of life! It has really cheered him up. I now tell him he eats better than I do!

Our two pugs absolutely love this dog food.They are fussy eaters but not anymore.I have tried a few other foods but they where not that keen until I tried Lilys Kitchen .They enjoy the variety and with no additives only natural produce it's a great product.

we have 3 terriers, a Patterdale, a Patt X Jack and a Jack Russel, and they love Lilys kitchen tinned food and holistic whole bake meal...they run in from the garden at the shout of " DINNER " and clean the bowls, tails wagging...they then swap bowls to see if anyone else has left anything!!!!!!! great food at last....Nothing unneccesary added all good fresh ingredients, and I love the addition of the fruits and herbs..we have a very happy very healthy trio of Terriers!!!!! thanks guys.

This product is great my dogs love it..Why do you say 6 cans from 10.99 when your cheapest is 12.99..