Skip to content
Skip to navigation menu
Lubrithal Eye Gel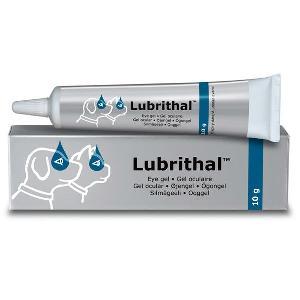 Product details

Lubrithal eye gel is a carbomer lubricating fluid to aid in moisturising and maintaining the tear layer of the eye.

Most eye lubricators just add moisture to the cornea, this carbomer moisturiser retains moisture in the tear film for far longer.

Unlike Hypromellose or Viscotears, this product does not require a pharmacist to dispense, not a prescription from your vet.

Apply as required or as directed by your veterinary surgeon.


Customer reviews
Product reviews are filtered by language.
The following reviews are available in English.
Great Value

Far cheaper that my vet

Fab product

My sons Bull dog has dried eye condition and will require treatment for life. This is a fabulous ointment that helps dexter & the dogs tremendously , used at least 3-4 times a day stop him getting eye infections. Expensive if bought from the vets , half the price from petmeds. No need for a prescription either.

Lubrithal Eye Gel

Fantastic product & price

Good stuff

Use twice a day on my spaniels eyes, before we were regularly at the vets being prescribed drops for funky eyes. Would recommend.

Getting Value for Money

My 10 year old "rescue" Westie has been prescribed this product for both eyes, to be administered 4 times each day. Once I found out that this product was available off prescription I have been buying from Medic Animal, which has saved on costs over the months, and the product comes delivered direct to the door....