Skip to content
Skip to navigation menu
Magno-Pulse Dog Collar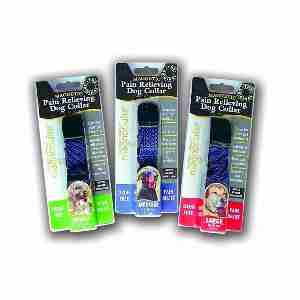 The Magnopulse Dog Collar is the original magnetic arthritis collar.

Your dog wears the collar just like a normal collar but enjoys the benefits within days.

Vets recommend and supply Magnopulse collars for your pet and now you can buy from Petmeds.co.uk at the lower price.

Please measure your pets neck and we will then supply the appropriate size to include the correct power to suit the size of your dog.

Sizes:
Small: 12" - 15"
Medium: 15" - 18"
Large: 18" - 24"