Skip to content
Skip to navigation menu
RIP Fleas Extra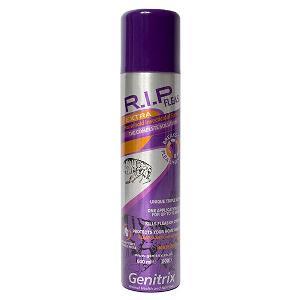 Product details
RIP Fleas Extra is a spray that is used to rid your home from fleas ticks and mites. Offering long lasting protection, the spray contains 3 key ingredients to remove the troublesome parasites and keep them out for up to 12 months. For optimum performance, the spray should be used once you have hoovered the infested room and cleared it from pets and humans.
Key features
Triple action formula gives year long protection
Protects by instantly killing fleas and preventing the eggs and larvae from developing
Reliable spray that clears the home of fleas ticks and mites
Fleas are a major irritation in the home biting you, your family and your pets and, in modern homes with central heating, the season now extends all year round. If your pet has had fleas, it is very important as flea eggs and larvae can lie dormant there and appear weeks later.
Click here for more information on fleas and RIP Fleas Extra Spray.
Ingredients
Permethrin 0.5% w/w, tetramethrin 0.10% w/w, S-methoprene 0.05% w/w.
Uses:
Permethrin gives Rapid and long lasting kill of fleas ticks and mites
Tetramethrin gives Instant Knock Down of adult fleas
Methoprene gives Persistent year-long control by killing eggs and larvae.
Additional Information
Directions for use:
For optimum performance we recommend vacuuming carpeted surfaces immediately prior to application as this opens the carpet pile and allows the spray to penetrate. Similarly, vacuum and treat under large items of furniture, such as sofas, to target favoured hiding places of immature fleas. Remove all pets, including birds and fish, from the area to be treated. Remove cap. Invert can. Hold can approximately 30cm away from the surface to be treated and apply spray. Use 4 seconds of spray to cover 1 square metre of surface, spraying in a criss-cross pattern to ensure uniform delivery. Remember to spray in cracks and crevices around the room (e.g. skirting boards and gaps in exposed floorboards). It is advisable to continue to vacuum regularly after spraying.
Customer reviews
Product reviews are filtered by language.
The following reviews are available in English.
excellent

Always use RIP. Great product, great value, easy delivery.

Does what it says on the tin!

If you are in the situation that you need to spray your home this is a very good product, and does what it says on the can.

RIP

Does exactly as described. Killed all fleas and no return. Quite a strong smell but not unpleasant so best used before you leave the house for an hour or so.

Brilliant

I Love this product and highly recommend 100% to anyone who has pets and worried about fleas, this spray does what it says and the smell isn't too bad either, my dog as flea allergy so we can't take the risk of any infestations occurring so far no fleas for over a year now and the canister will last a long time (depending how big your house/floor space is of course) I feel this is the best on the market and great value

This product was amazing

I have been having problems with fleas on my Labrador and they were biting me tried all the usual products like the back of neck etc but still probs. then I saw this spray which kills fleas and their larva becoming paranoid I placed an order sprayed the house dog bed etc deep joy at last no more flea bites definitely recommend it.