Skip to content
Skip to navigation menu

Save 5% on your first Repeat Order
With Repeat Order, you can get everything automatically: from pet food to wormer. You select the frequency, and we do the rest. So no more last-minute trips to the supermarket because you forgot to buy pet food!

1. Add your product to your cart
2. Select the frequency of your repeat order
3. Your 5% discount will be automatically applied at the checkout
You can amend or cancel your repeat orders anytime by logging in to 'My Account.'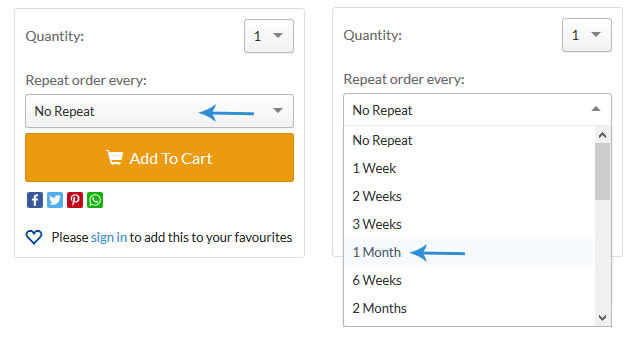 Repeat Order Offers
We have additional Repeat Order deals on selected items. For example, you can save 15% on every order of Canine Choice dog food. Similarly, you'll save 10% on your first repeat order of any Frontline product.
Learn more about our latest Repeat Order offers here.