Skip to content
Skip to navigation menu
Royal Canin Canine Convalescence Support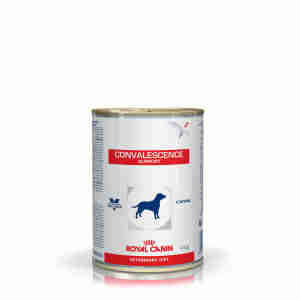 Rollover image to zoom
Product details

Convalescence Support is for the nutritional management of:


Anorexia




Malnutrition




Inability to eat




Post-surgery




Pregnancy, lactation, growth



An increased protein level promotes restoration of lean body mass, improves palatability during the post-operative period and avoids detrimental effect on immunity caused by protein deficiency.

The antioxidant complex (vitamin E, vitamin C, taurine, lutein) neutralises free radicals, helping protect health of cells and DNA.

The Omega 3 long chain fatty acids EPA and DHA help maintain healthy joints, skin and digestive system.

Chondroitin inhibits enzymatic action on chondrocytes and hydrates cartilage. Glucosamine stimulates the synthesis of glycosaminoglycans and hyaluronic acid.

Veterinary diets are formulated for the nutritional support of cats with specific clinical conditions and are recommended to be used under veterinary advice. For more information on feeding Convalescence Support to your cat, please consult your veterinary surgeon.


Customer reviews
We're sorry but there are no reviews of this product in English.