Skip to content
Skip to navigation menu
You have setup the following Repeat Order: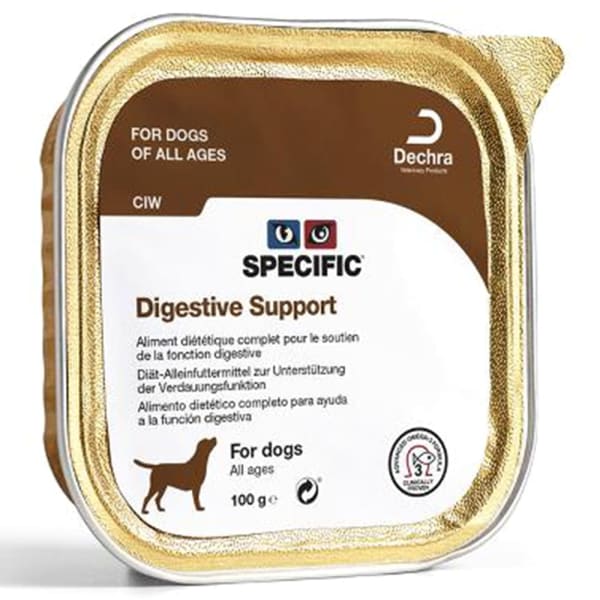 Specific Digestion Support Adult Wet Dog Food
Specific Digestion Support Adult Wet Dog Food
Specific Digestion Support Adult Wet Dog Food
Back in stock notification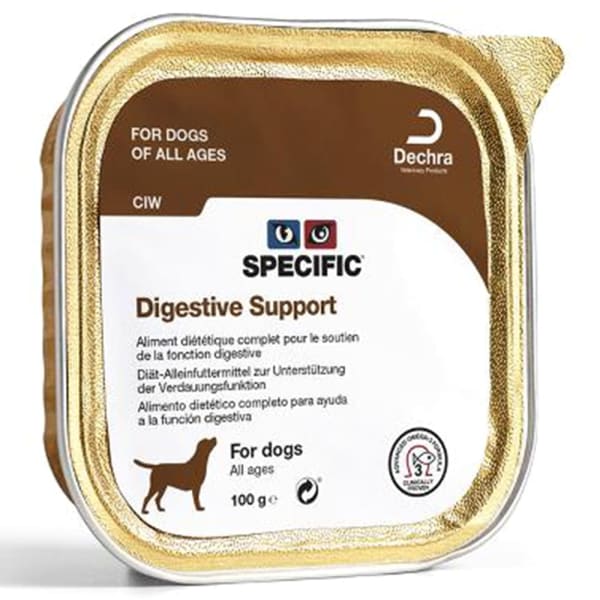 Specific Digestion Support Adult Wet Dog Food
Specific Digestion Support Adult Wet Dog Food
Enter your name and email address below then select which items you would like to be notified of when available.
Product details

The Specific diets from Dechra are developed in close collaboration with veterinarians, vet nurses and experts in animal nutrition. They are divided into two main categories - Lifestage Diets for healthy cats and dogs, and Therapeutic Diets for the management of Clinical Conditions.

Specific Digestive Support is a highly digestible diet for the management of gastro-intestinal conditions related to malabsorption and maldigestion like chronic diarrhoea, exocrine pancreas insufficiency, small intestinal bacterial overgrowth, EPI, SIBO and some cases of colitis caused by irritation by unabsorbed food.

Highly digestible ingredients compensate for decreased intestinal enzymatic activity and ensure an optimal uptake of nutrients. This makes the diet optimal for patients with gastrointestinal conditions such as acute and chronic diarrhoea, vomiting and/or flatulence. The high content of minerals and fat soluble vitamins compensates for compromised absorption in the patient's gastrointestinal system. The increased level of electrolytes compensates for increased losses during diarrhoea and vomiting.

Key Benefits:
Enhanced Immune Support - The immune system is important for protection against pathogenic bacteria, viruses and protozoa, which can cause diarrhoea. SPECIFIC? Digestive Support has added beta-1,3/1,6-glucans, egg immunoglobulins and MOS (mannan oligo saccharides) for unique strengthening of the intestinal immune system.

Effective Odour Control -The diet contains Yucca extract to reduce the unpleasant smell from faeces and flatulence.

Intestinal Protection Complex - Specific Digestive Support contains psyllium husk, zeolite, FOS (fructo-oligosaccharides) and beet pulp for extra protection of the intestinal tract and support of intestinal health.

Ingredients:
Cereals, Eggs and egg derivatives (source of immunoglobulins), Fish and fish derivatives, Minerals (including zeolite), Oils and fats, Various sugars, Meat and animal derivatives, Derivatives of vegetable origin, Vitamins and trace elements, Seeds, Yeasts (sources of b-1,3/1,6-glucans and mannan oligo saccharides), Methionine, Lysine. Contains no artificial colours or flavourings. With antioxidants: EC additives.