Skip to content
Skip to navigation menu
Superfish Gravel Clean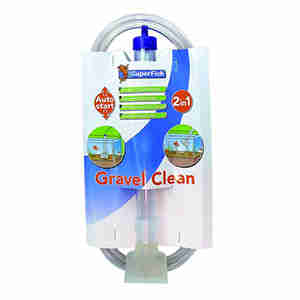 Product details
Superfish Gravel Clean makes cleaning your tank simple and easy. It's a two in one cleaner for making water changes and cleaning the tank.
Key Benefits:
Easy to use
Useful for water changes
Insert one end of the tubing into your aquarium with the other end into a bucket/sink to dispose of the water you are removing. Begin pumping/plunging the cleaner to get the water to start making its way up the tubing into your bucket.