Skip to content
Skip to navigation menu
Trixie Sisal Scratching Mouse with Catnip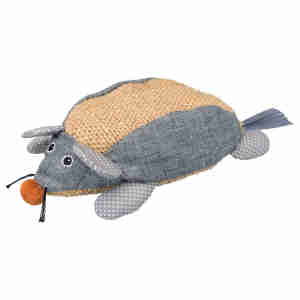 Rollover image to zoom
Product details
The Trixie Scratching Mouse is larger than a toy mouse and the back is perfect for your cat to scratch their claws out on. The mouse also contains catnip which will spark their initial curiosity and make them interested in the toy.
Key features
Plush large mouse with sisal panel
Filled with catnip
Measures 30cm in length.
Customer reviews
We're sorry but there are no reviews of this product in English.