Skip to content
Skip to navigation menu
You're setting up the following repeat order: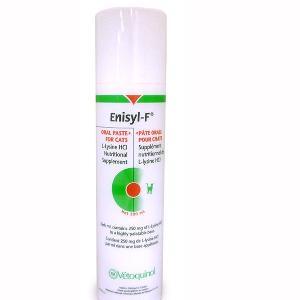 Vetoquinol Enisyl-F Oral Paste For Cats
Product details
Enisyl F is an oral paste L-Lysine HCL Nutritional Supplement for cats. Enisyl-F is used for treatment of Feline Herpes Virus (FHV-1).
Customer reviews
We're sorry but there are no reviews of this product in English.