Skip to content
Skip to navigation menu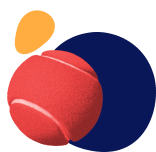 Search for food, toys, supplements, etc.
We've got everything you need for a healthy, enthusiastic cat or dog!
Feline Choice Grain Free Cat Food
Feline Choice was created by vet Andrew Bucher after his love of tabbies and an interest in cats' distinct dietary needs. With 75% chicken and 25% plant sources, Feline Choice provides the nutrients that your kitty requires most: first and foremost, lots of high-quality protein. An all-natural recipe that is gentle on the tummy and contains no fillers, allergens or nasties. It's fairly priced and suitable for all cats – even the fussy ones.