Skip to content
Skip to navigation menu
Farriers Formula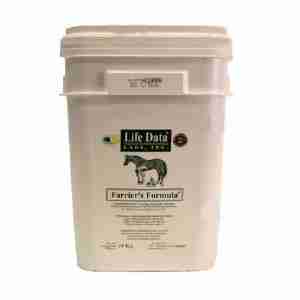 The equine hoof is a miracle of design and construction, but for the natural design of the hoof to be fully executed, the correct nutrients must be present in the horse`s diet. Farrier`s Formula provides the balanced nutrient support that horses need to build strong connective tissue proteins. Within a few weeks of feeding Farrier`s Formula, you will notice a glossy, more deeply coloured coat, and an emerging new band of hoof growth. Internal benefits are harder to see, but just as dramatic.

In addition to national reports of improving the horse`s skin and coat condition, Farrier`s Formula provides the chemical "currency" to produce cross links that allow the horse to produce strong hooves. For help in growth, old age, or maintenance of healthy hooves, use this nutritional insurance.


Customer reviews
We're sorry but there are no reviews of this product in English.