Skip to content
Skip to navigation menu
Feathers & Beaky Free Range Chicken Food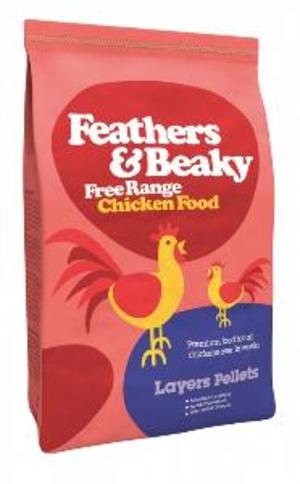 Product details

Feathers and Beaky Free Range Chick Crumbs are the ideal food for chicks up to 8 weeks old. As it doesn't contain any medicines it is also suitable for ducklings and other baby water fowl.

Feathers and Beaky Chick Crumbs are a blend of natural wholesome wheat, barley and wheatfeed which will ensure you are offering your chicks the correct balance of carbohydrates, protein, vitamins and minerals in their diet.

To this blend limestone has been added along with dicalcium phosphate and calcium formate which are all valuable sources of calcium for strong bone development, soya to provide that all important Omega 3, lysine and methionine for maintaining strength and vitality along with phytase booster which is a naturally occuring enzyme that helps release the nutrients from grains.

The Feathers and Beaky range of foods has been created to give chickens everything they need to stay healthy with balanced recipes made from 100% natural ingredients and packed with vitamins and minerals.