Skip to content
Skip to navigation menu
Kokoba Small Cat Scratching Tree with Pad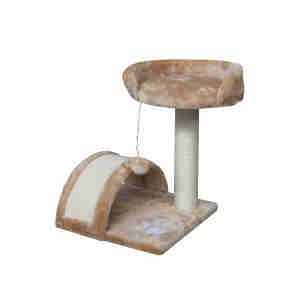 Rollover image to zoom
Product details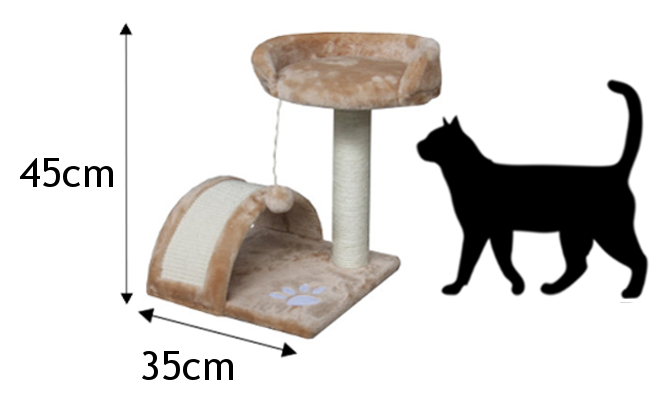 With its padded platform, sleeping den and areas designed for clawing, this scratching post has everything a growing kitten could want.
How it works
This scratching post's designed especially for kittens, making it a great first toy for your new addition. It has a padded platform at the top for catnaps, playtime, and simply surveying their territory (something all cats love to do, even adult ones). There's also an archway, which provides a private place for a snooze or a sneaky nook to hide in during playtime.
The post itself is wrapped in natural sisal. This fibre is perfect for clawing as it's durable, long-lasting and very resistant.
Key benefits
45 centimetre post is the perfect height for young cats
bed platform arch offers privacy and an extra place to sharpen claws
can be moved and assembled easily
scratching is encouraged by natural sisal wrapped areas.
When to use it
Cats love to scratch, but it's not a mischievous habit: it's actually part of a healthy lifestyle. It can help to strengthen muscles, increase flexibility and improve claw health, so it's really important for your growing kitten. Scratching is a cat's way of marking their territory, leaving behind a scent (and a clear warning to interlopers). It can also help them to relieve stress, something we all need after a long hard day. While it's a perfectly normal (and healthy) thing to do, you should contact your vet if you think your pet's doing it too much.
Scratching's great for your kitten, but it can be bad news for your furniture. Putting this scratching post in your living room should help to keep them away from your sofa and curtains. As they love a good scratch after waking up, the sleeping platforms on the post are a comfy (and convenient) spot for a catnap.
Size Guide
| | | | |
| --- | --- | --- | --- |
| Pole Diameter | Depth | Width | Height |
| 7 cm | 35 cm | 35 cm | 45cm |
Additional Information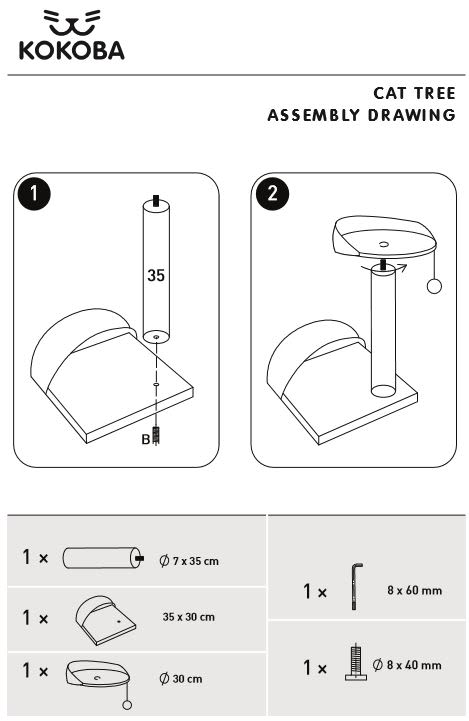 Customer reviews
We're sorry but there are no reviews of this product in English.