Skip to content
Skip to navigation menu
Rogz Catz Nightcat Collar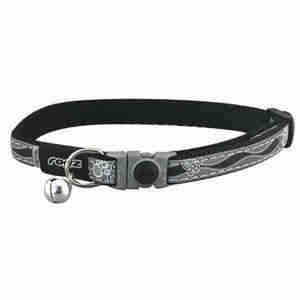 Product details
Width: 11mm.
Neck Size: 200-300mm.

Rogz Catz Nightcat Collar is a glow in the dark, comfortable, adjustable cat collar with variable load break away safety buckle and bell which can be adjusted according to the cat's size and weight. The SafeLoc is released if the cat is caught in a branch etc. The Nightcat Collar is manufactured using durable nylon webbing.
Customer reviews
We're sorry but there are no reviews of this product in English.