Skip to content
Skip to navigation menu
Superfish Aquavac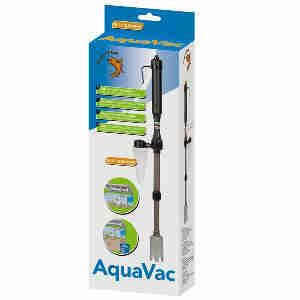 Superfish Aqua Vac is the ideal solution for cleaning the gravel in your tank.
With the Aqua Vac you can remove dirt from the bottom of your tank and give it a thorough clean. Complete with two suction pipe sizes suitable for large and small tanks, the height of the device can be adjusted. It can also be used as a water siphon for water changes or to empty your aquarium for cleaning purposes etc. Simply connect a hose pipe to the Aqua Vac to drain the tank.
Key Benefits:
Perfect for cleaning the gravel in your aquarium
easy to use
spare bags avaliable.
Batteries not included, requires 2 x C/LR14